By shirlsu 0 comments (leave a comment)
The garden continues to provide tons of fresh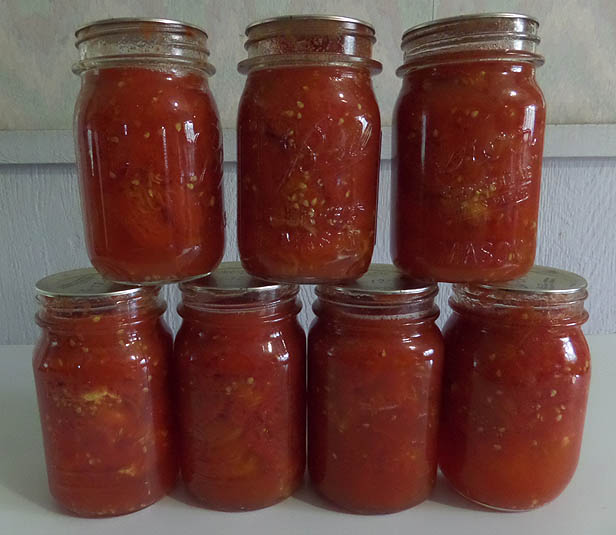 veggies for our table, freezer and shelves.  The snow peas finished after producing 9 quarts for our freezer and lots eaten fresh.  They are such a treat and are one of my very favorite veggies to steam or use in stir-fry recipes.
I pick tomatoes each day (sometimes more than once!).  I currently peel and can 7 jars worth every other day (21 jars so far).  I expect the process to increase over the next weeks.  Yep, we have GOBS of ripening tomatoes still on the vines.  No, I'm not complaining since I consider a successful tomato year is one where I can 50+ jars.  They are SO much more flavorful than store-bought tomatoes (either canned or fresh) and I love having plenty on my shelves for cooking throughout the year.
I've also been picking southern peas twice a day.  I shell them during the hot afternoons and at night as I watch movies; then I blanch and freeze them the next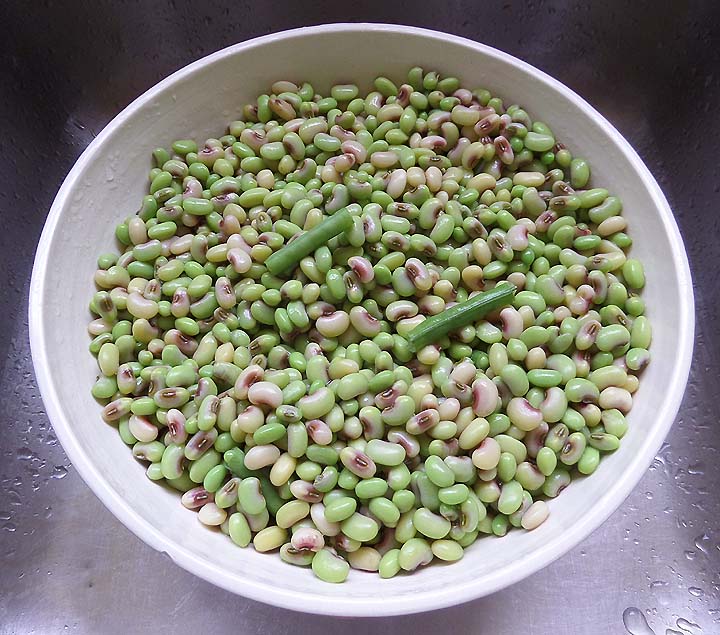 morning.  Production is beginning to slow but I've already put 15 fat quarts (as much as will possibly fit into a quart size ziploc) into the freezer.  I've also blanched and frozen squash (yellow and zucchini) and we eat squash nearly every day.  I love to steam yellow squash with onions, bell pepper, carrots, and mushrooms for a beautiful, tasty side dish with dinner.  I especially love zucchini cut into spears, brushed with melted butter and sprinkled with fresh ground pepper, then broiled until they are done.  I top them with fresh grated Parmesan cheese and return them to the broiler to melt.  Frankly, I can't cook enough of 'em and thankfully, the squash and zukes continue to produce.
Lately, I've also been able to serve wilted cucumber salad with fresh cukes from the garden.  I slice the cucumbers, add thin sliced red onion and sweat them with salt for an hour or two.  I rinse and drain well, then top with bottled Italian dressing and crumbled feta cheese.  It makes a truly delicious salad.
Along with those things mentioned, we've got a big bell pepper crop still ripening, which I will chop for the freezer after we eat our fill of them stuffed, fried and steamed.  I've also picked and cooked eggplant but thankfully the plants haven't produced more than we can eat and give away, which is fine with me!  I'm running out of freezer space.
We also have a big crop of watermelons.  If the deer don't come along and destroy them (as usual), we'll definitely have plenty to eat and give away.  I've teased DH that I'm going to sit him by the highway with a wagon load and a For Sale sign.  Because of our biblical spring rains, the local watermelon crop has failed.  Ours has flourished!  I'm praying the cantaloupes will do nearly as well.  I planted them late so I'm still watching for results.
Shirl