I finished another pair of socks for Jacob today.  The pattern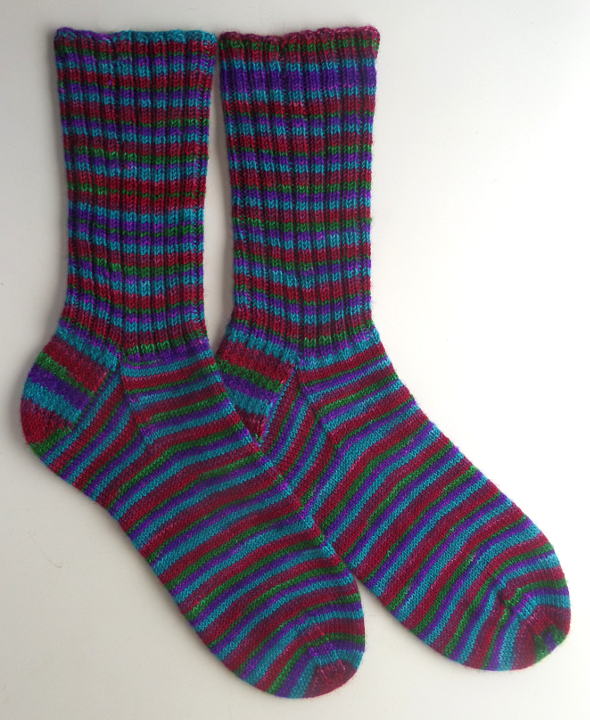 was free from Mary Maxim called Basic Knit Socks.  Because the yarn has dying errors (as pointed out by the dyer), it was heavily discounted from Twisted Threds in colorway Toucan.  Since my favorite hues are jewel tones, I decided to take a chance and purchased the yarn.  I knew as soon as it arrived, it would be a favorite.  I would have happily paid full price for this yarn!
This makes pair #8 since starting sock knitting back in February and if today's mail is any indication, there will be more in the near future!
Frankly, upon finishing these socks this morning, I pulled yarn from my stash while planning my next projects.  I need to knit a few washcloths (already spoken for) and there's a hank of sock yarn ready to become socks.
Then today's mail came which included a squishy package I opened immediately.  Out popped the prettiest yarn I've seen in a while (Do I say this about every yarn ordered?!).  My plans are growing wings to fly out the window as I am winding this new hank for another pair of socks.  It's SO, SO pretty!!
Fingers, knit FASTER!
Shirl