The last few days, I've spent more time on the road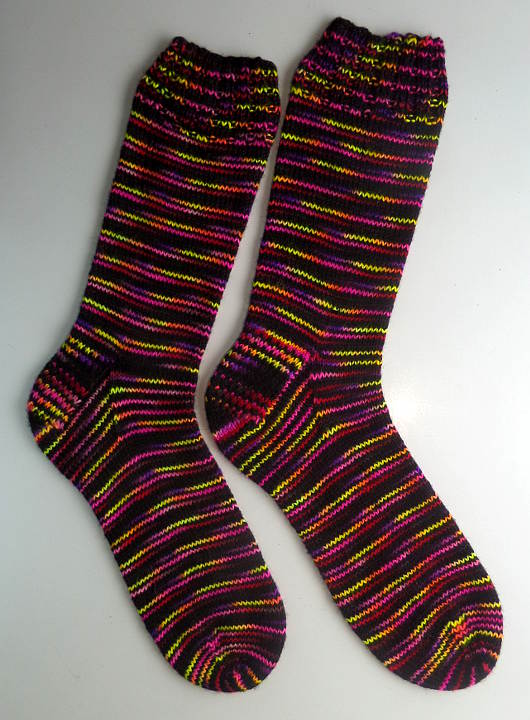 than usual.  My neighbor's car was in the shop so I took her where she needed to go (mechanic's shop, bank, pharmacy, and to work).  It was nice to get out with a friend and run around a bit.  I miss those day of having a close girlfriend and finding adventures away from home.
As I mentioned in the last post, I've finished a couple more pairs of socks for my favorite Arkansas family.
These first socks were knitted for Jacob.  While he was visiting, I found the yarn listed by a favorite indy dyer and he loved it.  I ordered it immediately.
The yarn is 75% Superwash Merino wool, 25% Nylon in colorway Black Magic.  It was purchased from Etsy shop A Guy Two Needles Yarn.  The yarn knitted without effort and the socks were made longer for more calf coverage.  A  basic sock pattern was followed.  Jake and I both like how they turned out.
I've become so comfortable knitting socks, I can darned-near make them in my sleep.  The days of making multiple mistakes are over.  Horray!
As soon as these socks were done, I started making anklets for Stormy.  I found a free pattern on Ravelry called Shireen by Rayna Curtis.  The yarn was on sale at Simply Socks Yarn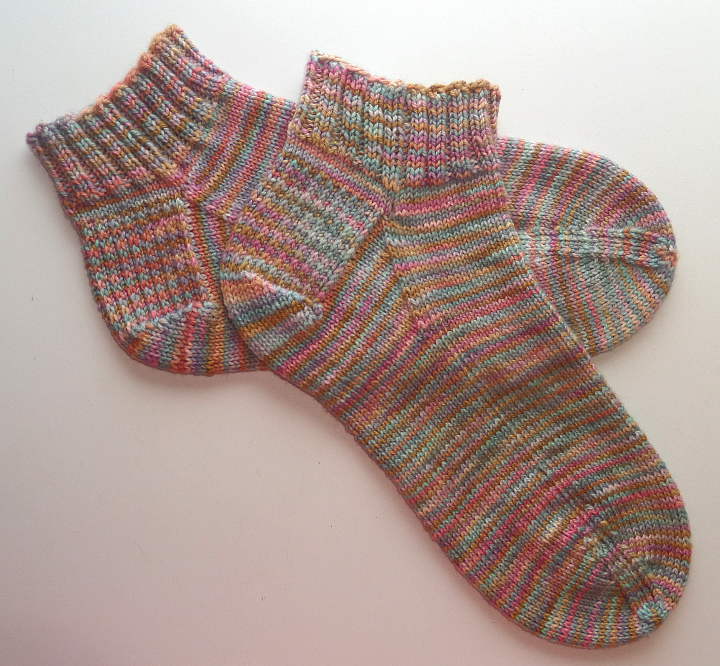 Company.  It was listed as Mineville Wool Project in colorway Charlotte.  I hope she likes them!
Though I nearly never wear socks, eventually I'll knit similar socks for myself to wear to bed on those few particularly cold nights in winter.  They look so cozy!
I will soon finish another pair of socks for Jacob, then will (hopefully) take a break from sock knitting.  I have a pregnant friend for whom I'd like to knit a few items.  Baby is due the first week of November so it's time to get started now.
Shirl