Been working more on Urban Renewal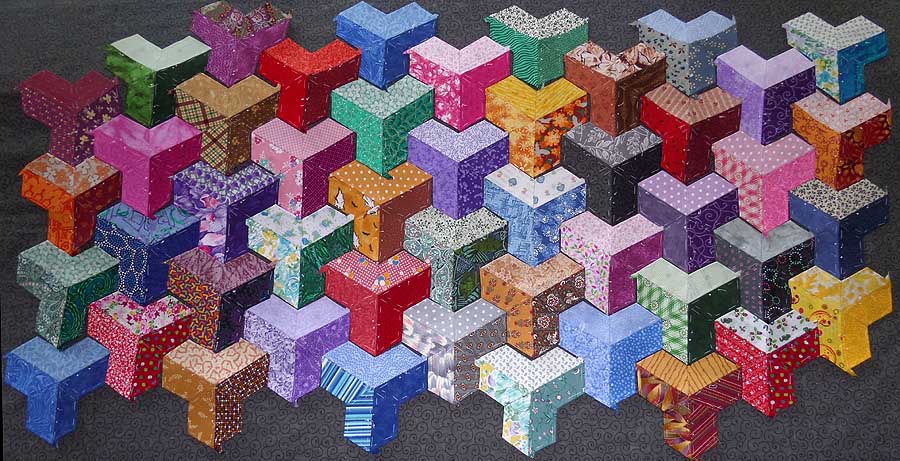 this week and she grows a little larger each day.  I've finished cutting probably more pieces than I need and work on assembling the individual units as I relax at night.  I like how it's coming along.  Thus far, it measures approximately 45″ x 24″.
Each time I walk past it, I rearrange units.  Upon studying this photo, I see more re-arranging to do.  With the exception of the blue in the lower left corner, all units are unique.  I have another dozen unique units ready to be stitched before beginning repeats.
Although only about half of my print stash (and none of my batiks or solids) is represented, this quilt allows me to see my overall scrap stash.  I'm pleased with the variety.
In this morning's walk through the garden, I notice the first blushing tomatoes.  Many have gone from totally green to showing some red and several are the size of grapefruit!  Exciting!  Propane is purchased, jars and lids are accessible, ice is made, the canner is washed, the jar lifter is located and my knife is sharpened.  I'm ready to start canning ripe tomatoes!
Shirl