Finished another pair of knitted socks.  These were made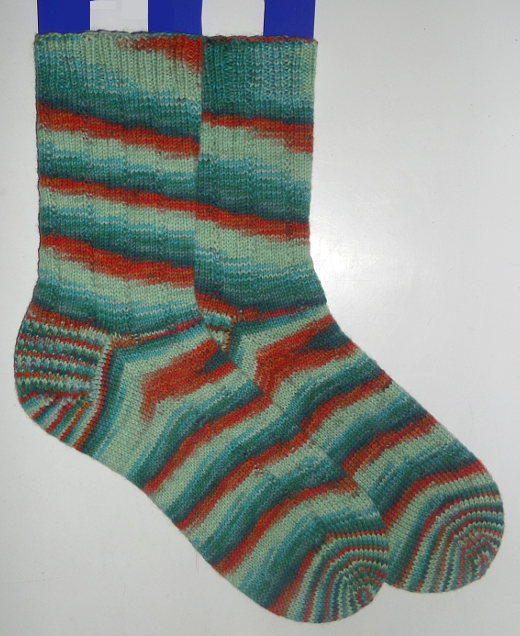 with a special lady in mind but if they are too big for her, DS will have them.  They we knitted with Knit Picks 'Koi Pond' Stroll Hand Painted Sock Yarn and took just less than 3 weeks to complete.
I like the way the yarn pooled in stripes and made mini-stripes on the toes and heels.  Aqua and teal are my current favorite colors and the orange gives them a zing I really like.  I hope the recipient likes them!
As usual, I've also made a washcloth.  It may be my favorite yet.  I love the colors and pattern so I plan to keep this one for myself.  It's 100% cotton yarn named 'Birchwood' that I picked up at Hobby Lobby.  It turned out really nice.
For the past few weeks, we've experienced crazy weather.  The temperatures have ranged from the high 90's to the high 30's with lots of wind and bi-weekly severe storms.  We spent much of yesterday under tornado watches and warnings but received little rain compared to neighboring areas.  We didn't need more moisture so I'm thankful.  I'm also grateful we saw no severe weather.
Other than crazy weather, not much else has been happening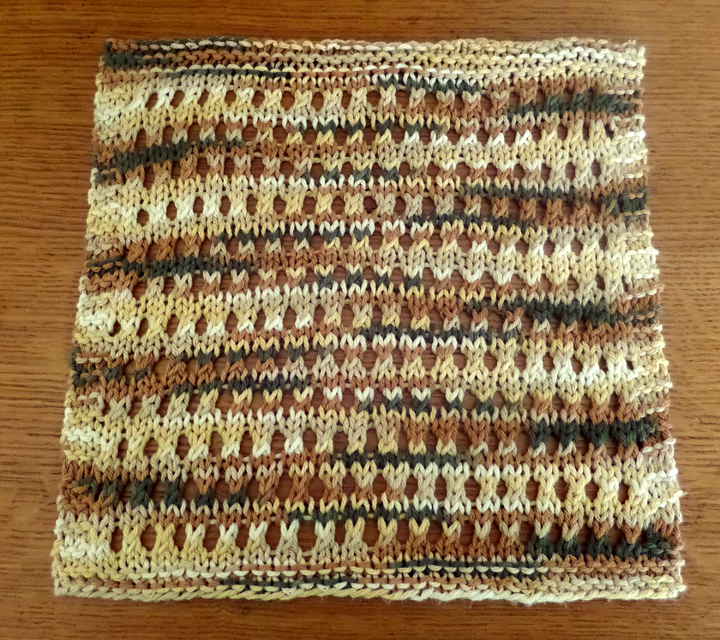 here.  I continue to cook daily, grocery shop, clean house and deal with the critters.  I didn't plant a garden this year and I don't miss the work but do miss the fresh veggies.  I hope I can find some locally grown produce to enjoy and possibly preserve.  We'll see.
Dodge the storms and have a terrific week!
Shirl